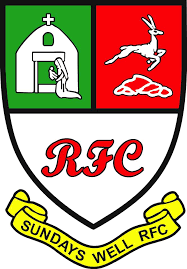 Sunday's Well Rugby Club was founded in 1906, by a group of choir and altar boys from St Vincent's Church, in the parish on the Northside of Cork City, from which the club derives its name.The Club reformed in the 1910/1911 season.
The outbreak of the Great War and its aftermath, including the War of Independence and Civil War meant the club again was once again broken up, only to reform again in 1923.
Since reforming in 1923 the club has gone from strength to strength,  becoming a Senior Club in 1926.The club continued to enjoy impressive performances on the pitch for the next season, but the outbreak of the Emergency/World War II had an impact on the fixtures. This period was still a pivotal time in the club's history. Firstly, the club established a permanent base on the opposite bank of the river, as they moved to the current residence of Musgrave Park, where they began their ground-share with Dolphin. Kate Kearney's cottage, which was located behind the East stand, was used by both clubs as their original dressing rooms and which the 'Well continued to use, until the current clubhouse was established in 1960, with an extension added in 1981. Unfortunately, the "cottage" was demolished to make way for redevelopment of the grounds in 2014.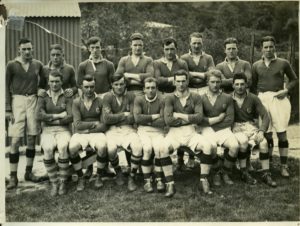 The Well Senior team now ply their trade in the Division 2B of the Ulster Bank League and the club field 13 teams across all Youth, Mini and Adult grades. We are based in Musgrave Park, on the Tramore Road .