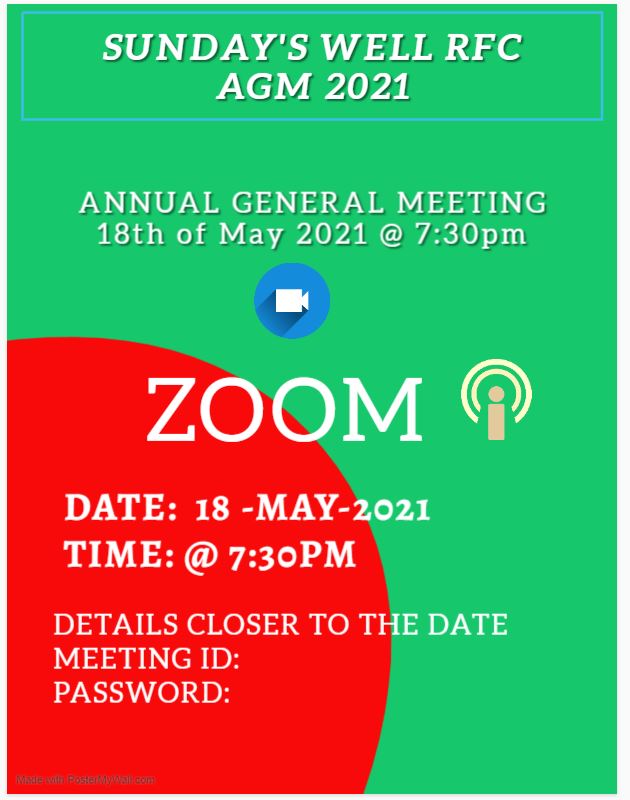 ANNUAL GENERAL MEETING 2021
Sunday's Well RFC AGM Tuesday 18th of May @ 7:30pm.
SWRFC Executive Committee are notifying Members that we will be holding the 2021 AGM, via ZOOM on Tuesday May 18th @7.30pm.
As Per the Club Constitution "Nominations in writing (Proposed and Seconded) for all positions to be elected, at the Annual General Meeting (AGM), shall be submitted to the Honorary Secretary, 14 days in advance (May 4th).
The Executive Committee